Very happy to be involved in this special tour with the Whirlwind Jazz Orchestra featuring Christine and Ingrid Jensen. Read below for details and dates.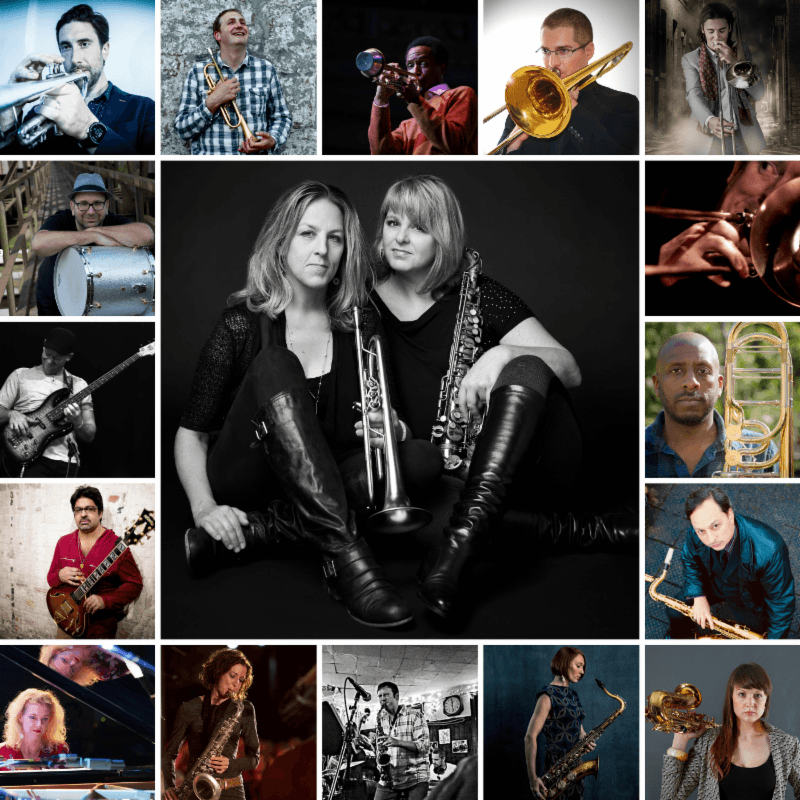 November Dates
14: Bonington Theatre – Nottingham
15: Turner Sims – Southampton
16: CBSO Centre – Birmingham
18/19: Crane Lane Theatre – Cork, Ireland
21: Seven Arts – Leeds
22: Sheffield Jazz – Sheffield
23: Purcell Room EFG London Jazz Festival – London
.
We're happy to announce our November large-ensemble production features Ingrid and Christine Jensen with the Whirlwind Jazz Orchestra. The tour takes in a range of dates across England with a stopover in Ireland.
Juno and Grammy award-winning Christine and Ingrid Jensen showcase an exciting programme of jazz compositions featuring the Whirlwind Jazz Orchestra. Ingrid specialising on trumpet and Christine on alto and soprano saxophones, the West Canadian sisters have each shaped fruitful musical careers in modern jazz over the past twenty years, collaborating with influential names such as trumpeter Clark Terry, composer Maria Schneider, drummer Terri Lyne Carrington among many others. Their unique sound defies convention with eclectic blend of influences, ranging from traditional jazz and classical music to American folk and the avant-garde.
The tour features original and arranged compositions from both Christine and Ingrid (with focus on their Whirlwind Recordings release Infinitude), performed by the 18-piece Whirlwind Big Band, which consists of a galaxy of musicians, all being leading solo acts from UK, Europe and USA and all either solo artists or strong associations with the Whirlwind Recordings label.
Trumpets
Ingrid Jensen – USA
Nick Smart – UK
Jason Palmer – USA
Andre Canniere – US/UK
Trombones
Nick Vayenas – USA
Rory Ingham – UK
Paul Dunlea – Ireland
Richard Henry (bass trombone) – UK
Saxophones
Tori Freestone – tenor sax – UK
Josephine Davies – tenor sax – UK
Patrick Cornelius – alto sax – USA
Rachael Cohen – alto sax – UK
Christine Jensen – alto sax – Canada
Alex Garnett – baritone sax – UK
Rhythm Section
Alcyona Mick – piano/keys – UK
Rez Abbasi – guitars – USA
Michael Janisch – double & electric bass US/UK
Klemens Marktl – drums – Austria